Submitted by Meredith Bell on Sat, 01/01/2011 - 23:02
Posted in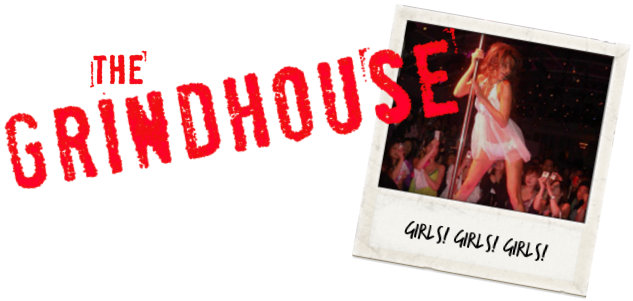 The Grindhouse is your typical, mid-range New York Gentlemen's Club. It doesn't claim to cater to the elite, which is why you'll not find any cover charge here. Drinks are typically expensive at an average of $11 and a lap dance will set you back $20 and upward. The dress code is smart casual, though folks are rarely turned away unless they break any of the club rules. Most of the girls are 'home-grown talent' as the Club's owner - Charlie Diamond, likes to state, although there are a few girls from Eastern Europe. Music ranges depending on which night you visit and of course, who's on the line-up but usually 80's pop, electro pop, hip hop and R&B.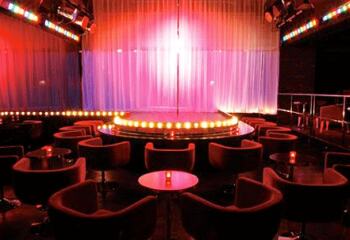 The set up of the club is again, pretty typical of this kind of establishment. The club is situated below ground, accessible from street level via a private staircase. The interior is a combination of padded dark red vinyl (read: wipeable), mirrors, crushed velvet and subdued lighting. There's a central runway with the obligatory pole at the very end, seats are grouped in fours in the main area, while the bar runs the length of one wall and is wide enough to accommodate several dancers. The other walls accommodate booths surrounding low dance podiums, for the convenience of larger parties. There are also a number of private rooms should patrons require a more intimate encounter. The VIP room has a similar set up but more relaxed and infinitely more luxurious. Clients can book the VIP room for private functions, choosing a selection of girls for their own private amusements.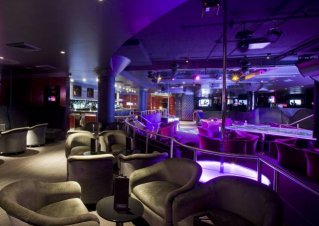 Membership is not required though the management reserves the right to ask for ID and the right to remove anyone for any reason. Several security are hired for just this purpose and also for the protection of the entertainment.
The Grindhouse - 59 Murray Street, New York, NY 10007-2201